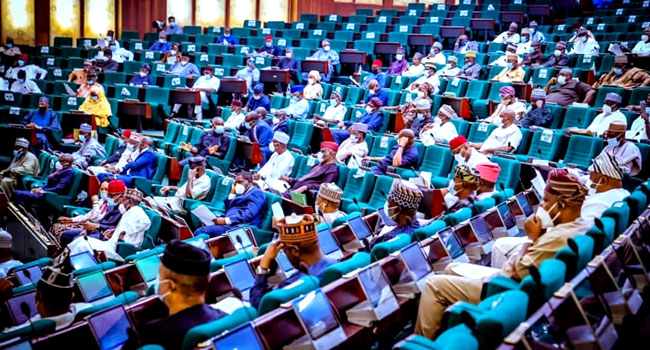 A Bill for an Act to alter the constitution, transfer the subject matter of Minimum Wage Prescription from the Exclusive Legislative List set out under Part I of the Second Schedule to the Concurrent Legislative List set out under Part II of the Second Schedule.
The sponsor of the motion, Garba Datti, says this has become important since some states cannot pay the new minimum wage.
The bill if passed will allow states to pay according to their capacity.
Some Lawmakers support the bill, starring that the cost of living varies across states, and also believe it will avert nationwide strikes by labour unions.
They expect the labour unions at state levels to engage their governors.
In debating the motion, the Deputy Majority Whip of the House, Nkeiruka Onyejeocha, says there must be a caveat that mandates states to ensure that they do not pay below 30 thousand naira.
One of the lawmakers, Aminu Suleiman who opposed the bill, said it appears to just be encouraging state governors who have unprogressive minds.
The Deputy Speaker opposed the bill and describes it as anti-people.
The bill has scaled second reading.