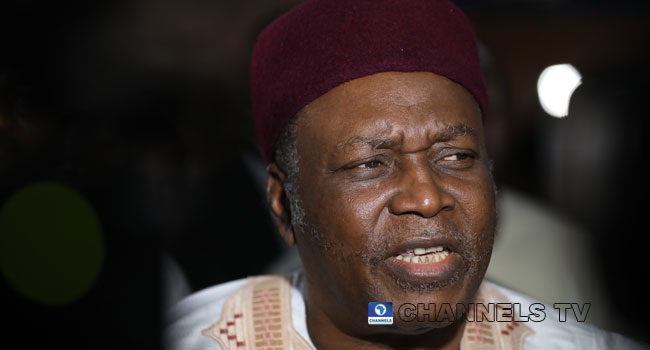 Taraba State Governor, Darius Ishaku has called on the National Agency for Foods, Drugs, Administration and Control, (NAFDAC), to support local manufacturing enterprises being promoted by his administration in the state.
The Governor stated this on Monday when he paid a courtesy visit to the Director-General of the agency, Prof Mojisola Adeyeye in Abuja.
While briefing the Director-General, Governor Ishaku disclosed that efforts to bring about local manufacturing by his administration have led to the revival of eight moribund government-owned Companies and the employment of thousands of residents, which has invariably opened up business opportunities that are transforming the state from civil servants state to that of self-employed status.
The Governor added that NAFDAC, as a control and regulatory agency, has a lot to do in supporting new and promising manufacturing companies to grow.
"We have come to inform them on what we are doing so that whenever we request for their endorsement of our products they will grant such requests without hesitation"
"My passion is to see Taraba State grow industrially and its residents less dependent on government"
"Reviving Moribund companies, eight for that matter and giving them a facelift is a pathway to future successes, should the residents embrace and judiciously use it for the purpose intended "
The Governor also presented some of the products locally made from the state to include Highland and Tea and Palm named TOM OIL.
Speaking also during the visit, the DG of NAFDAC Prof Adeyeye said she was pleasantly surprised to hear from the Governor about the huge potentials that abound in Taraba State.
She stressed that what Governor Ishaku has done in Taraba with ailing government-owned companies is a good omen and a great example of how state governments could turn situations in their state around to promote local enterprise and create employment opportunities.
Professor Adeyeye however promised that NAFDAC will always provide the needed support whenever required.