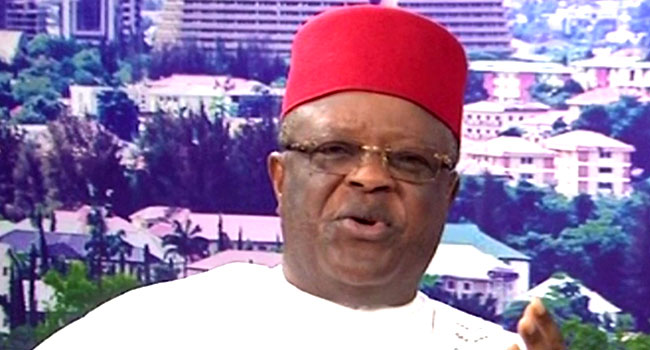 Ebonyi State Governor, David Umahi, has advised citizens to celebrate the Christmas season under a peaceful atmosphere, as the government is prepared to deal decisively with anyone who tries to disrupt the peace of the state.
Governor Umahi made these remarks while giving his Christmas message in a live broadcast to the people of Ebonyi State.
He thanked God on their behalf for his grace which has enabled them to stand in spite of challenges during the cause of the year.
With the insecurity being experienced in parts of Nigeria, governor Umahi promised the people of Ebonyi that the government in the state will go after those who are planning to work against the peace of the state.
He acknowledged the insecurity across the country and announced that the government and have declared war on banditry and cultism anywhere in the state.
He also promised to compensate anyone who offers useful information on the activities of criminals in Ebonyi state.
The governor urged residents to celebrate the yuletide in peace that just as COVID-19 was defeated in the outgoing year, the dreaded coronavirus will be defeated in the year to come.
With just a few days to the end of twenty-twenty, the government of Ebonyi state is optimistic that with the cooperation of citizens, the peace which prevailed in the state will be experienced in coming the year 2021.